How can we help?
How can we help?
Need support for a specific Veritas product?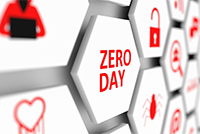 Spring Framework Vulnerability: CVE-2022-22965
Veritas is aware of the recently announced zero-day vulnerability in the Spring Framework (CVE-2022-22965). All Veritas Product Security and Development teams are actively reviewing our software to determine if the vulnerability exists in any of our products. This is an urgent issue and we are working aggressively to help keep our customers secure. We will keep you informed via our interaction on this case as we have further information and guidance.
Support for NetBackup Appliance 5330 will end on August 30th, 2023
Please contact your Veritas™ Sales Representative for more information
Get the support you need
Get the support you need with us by chatting with us, opening a support case, or managing your existing support cases.