Protecting Modern Workloads with NetBackup Parallel Streaming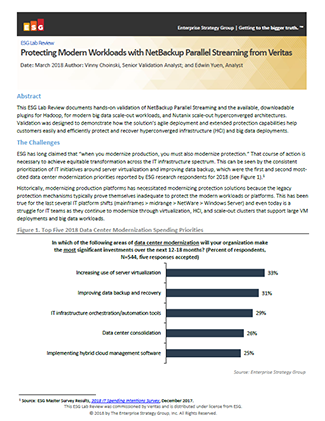 This ESG Lab Review documents hands-on validation of NetBackup Parallel Streaming and the available, downloadable plugins for Hadoop, for modern big data scale-out workloads, and Nutanix scale-out hyperconverged architectures.
Validation was designed to demonstrate how the solution's agile deployment and extended protection capabilities help customers easily and efficiently protect and recover hyperconverged infrastructure (HCI) and big data deployments.
Download the full report to learn more.