Test Drive Veritas on AWS
Test Drive NetBackup on AWS
Are you exploring AWS? Looking to get first-hand experience with moving and protecting data in AWS without the need to set up a test environment? The NetBackup Test Drive offers a customizable set of regular backup and recovery scenarios when using the AWS for cloud storage or your workloads. Walk through pre-loaded scenarios, modify them as you'd like, and set up a test environment that is accessible for 3 hours.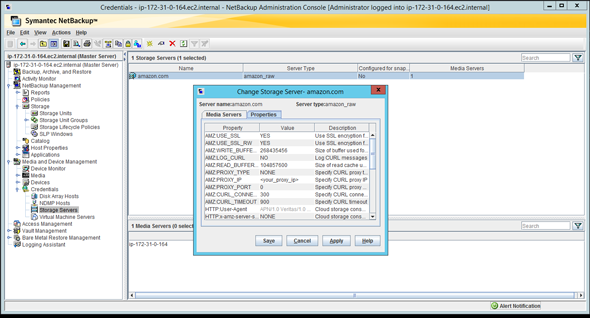 Go live with NetBackup on AWS
Already running workloads in AWS? Using the NetBackup CloudFormation Template, just select your NetBackup version and follow the guided deployment wizard. The only requirement is an existing NetBackup capacity license. The NetBackup CloudFormation Template can be used to deploy a NetBackup media server AMI into an existing AWS environment or a NetBackup master server AMI into a new AWS environment.
Access the NetBackup AMI for:
Test Drive Backup Exec on AWS
These Test Drives show how to protect an Amazon EC2 environment and send backup images to S3 leveraging the Backup Exec S3 connector. You can leverage the same capability to protect your on-premises workloads and send that data to S3. Flexibility and choice to match your environment.